Jenn is an eternal wanderlust, twin mama, story teller, believer in infinite possibilities and continual truth seeker. Jenn discovered yoga in 1998, but it was a moment of awakening in 2010 that transformed and shaped the development of her practice and turned her into a lifetime card carrying member of yoga. She received her 200-RYT from Sacred Art Yoga in 2011. Jenn balances her life by working in renewable wind energy, loving and teaching her girls how to be KIND humans and hosting retreats and trainings for Elm Flats Ranch. She has deep reverence for seva and tikkun olam. Jenn is ever so grateful for the teachers who have helped shape the artistry of this one precious life including, Raye Lynn Rath, Becky Jordan, Janie Wright, Melissa Smith and Kim Taurins. To contact Jenn, email her or check out her musings on life.
Anthony is a photographer, musician, yogi, and all-around creative. His journey into the Houston yoga community began in 2011, as he began playing live music twice weekly at Joy Yoga. This led to his support for many events around town including BYC, Texas Yoga Conference and Expedition Balance. During this time, he has taken up photography and launched his business, AREXPRESSIONS Photography, (Please hyperlink: http://arexpressions.com) offering his support whenever and however possible in the yoga community and beyond. He specializes in creative, conceptual, fine art and yoga portraiture. Anthony has been our joyous Ambassador of Photography for BYC since 2012. Reach out to him at Anthony@Arexpressions.com for your photographic needs!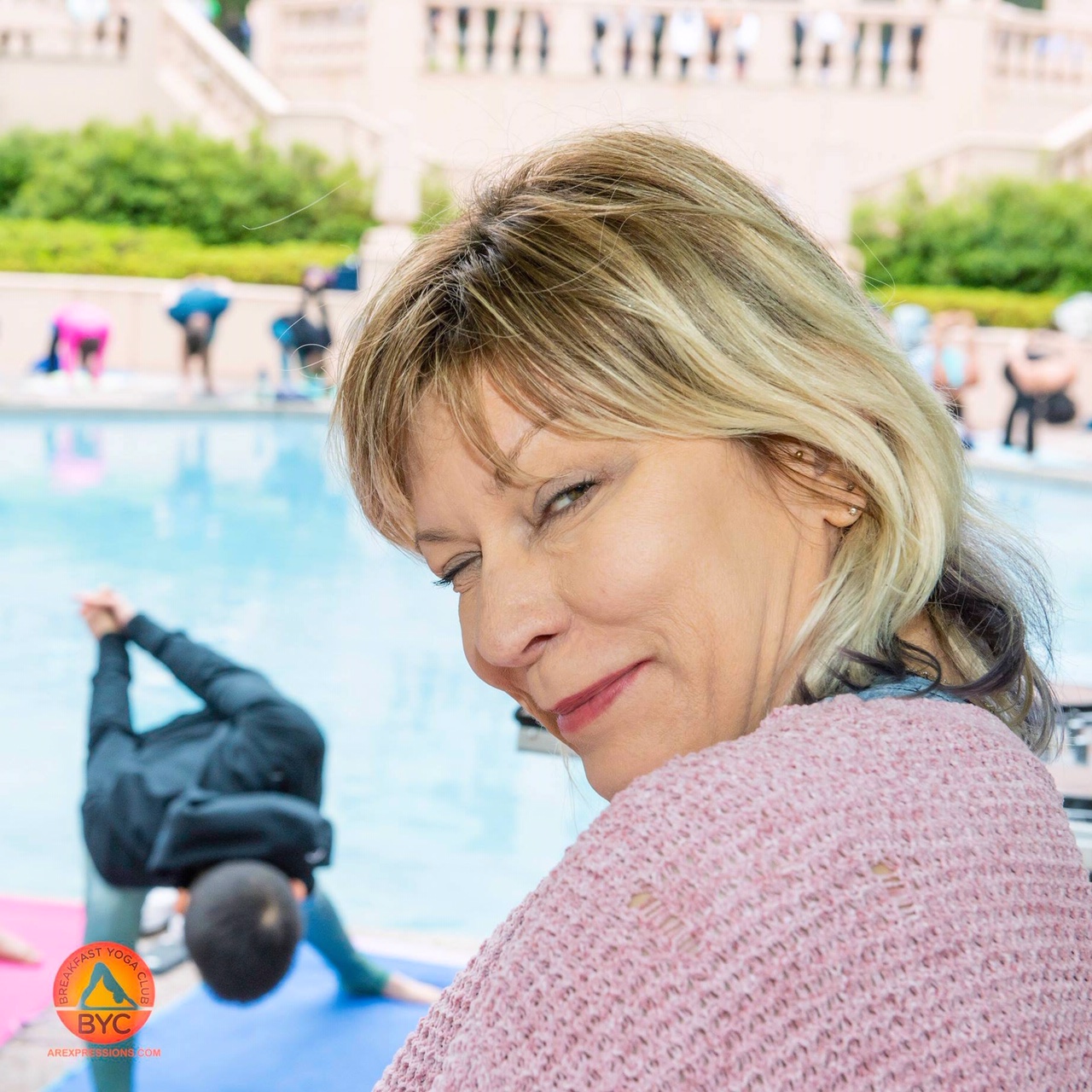 Aline is a spirited teacher who was initially drawn to yoga to find her breath and found it to be completely transforming! Aline has yoga certifications in Vinyasa yoga, Yin Yoga, Stand Up Paddle board Yoga, Advanced Ana Forrest training, and Functional Yoga Anatomy. Having discovered an intense passion for healing touch, she is also certified in Thai yoga Bodywork and is an Advanced Reiki III practitioner. She has studied with and has been inspired by many teachers and considers us all teachers.

Her passion is to help others find their own passions in life by spreading love and inspiration. She continues to study and learn by attending various trainings to develop her skills in healing modalities.
Motherhood, meditation, travel, writing and deep reflection are sources of tremendous inspiration for Rhia. Her classes use the physical practices as access points to the more subtle and spiritual aspects of yoga such as observing mental and emotional patterns, and connecting to Spirit.
Rhia has been teaching since 2002. Today she leads public and private yoga classes, workshops and teacher trainings.
Rhia has Level I ParaYoga certification with Yogarupa Rod Stryker. You can see her schedule at www.rhiarobinsonyoga.com.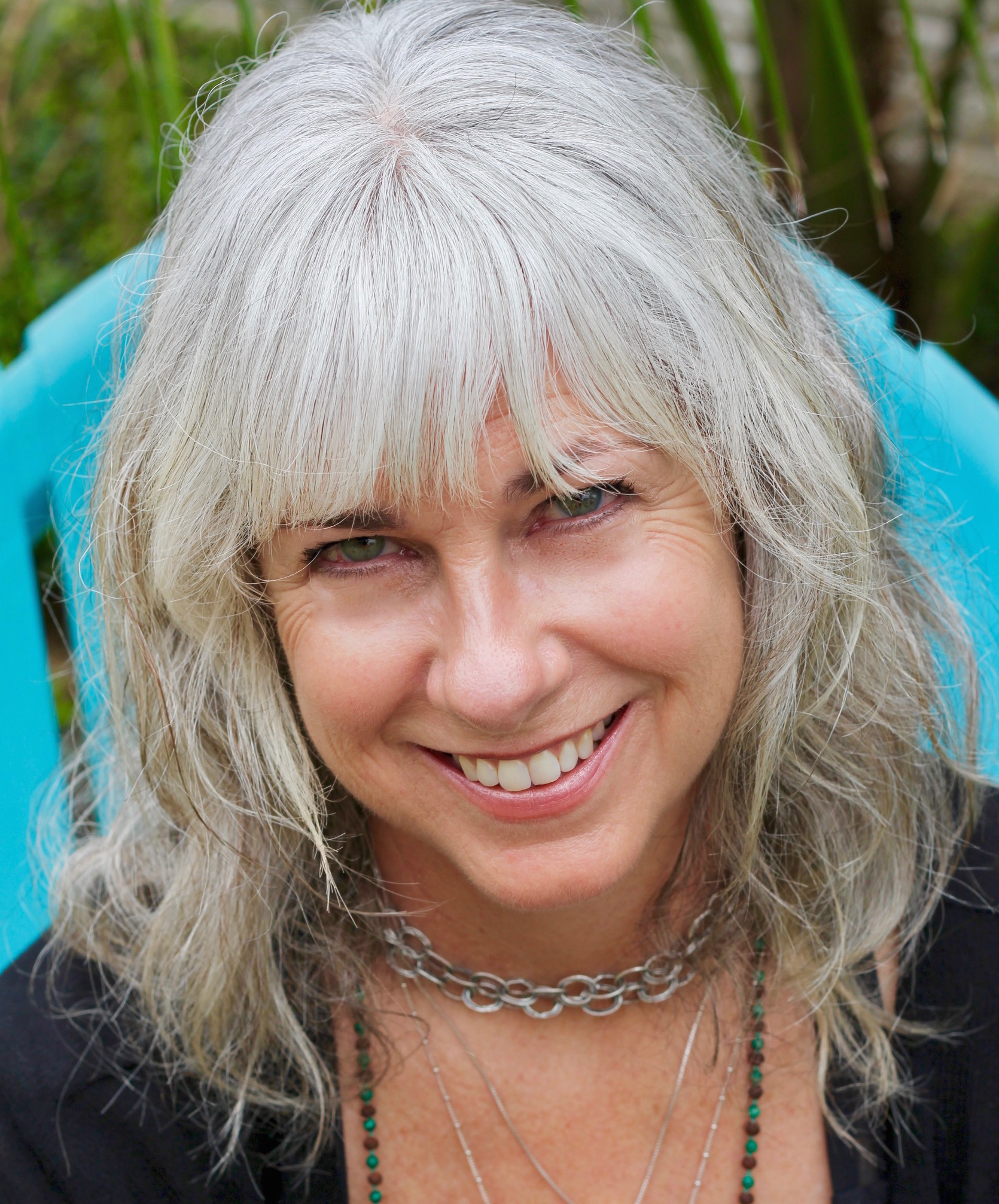 PhD, E-RYT, RCYT, Beth is a single mother of 3 kids, independent museum and wellness educator, and freelance writer. As the founder of Yogiños: Yoga for Youth®—now over ten years old—she has authored award-winning, bilingual resources for kids, teachers, parents, and families. She leads trainings and professional development workshops for individuals, teachers, schools, and museums. Connect with her on social media and at elizabeth@yoginos.com